Getting Married in 2023 / 2024 ?
Wedding DVD News from Lakeside Hotel, Co. Clare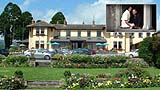 Annie & Alan who had a wonderful winter wedding at the wonderful Lakeside Hotel, Killaloe, Clare.
The Lakeside is ideal for weddings in Clare, with a stunning setting and award-winning landscaped gardens set against the perfect backdrop of the Heritage town of Killaloe, County Clare, for those special and unique photos.
Other Wedding Video Stories from Lakeside Hotel, Killaloe, Co. Clare